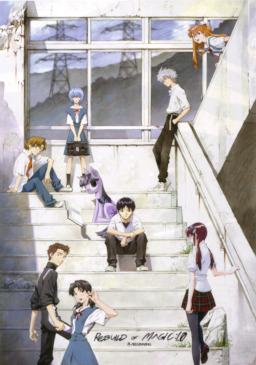 Source
"If I have to taste that kind of suffering, then it's better just not to have friends from the start."
— Shinji Ikari
"I've learned that friendship isn't always easy. But I believe without a doubt that it's worth fighting for."
— Twilight Sparkle
Shinji thought his life couldn't get any worse. Getting beat up at school, being alone all his life with no one to call a friend, and saving the world without any acknowledgment or appreciation were just a few of the things that made Shinji regret coming to Tokyo-3. A lavender unicorn with a tiara falling on him while he was taking a bath didn't exactly help his ego either.
Fantastical cover-art done by the amazing Doctor Tastybeaver.

An MLP/Neon Genesis Evangelion story.
If you haven't watched Evangelion before, I suggest that you don't. It keeps the story as a new experience like I intended of it.

Currently rebuilding, probably a better idea to check this out later when the next chapter pops up.

P.S. First story. Yay.
Chapters (2)