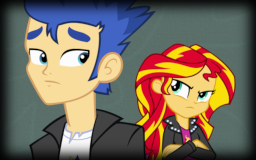 This story is a sequel to A Moderately Special Day
---
Flash Sentry has made his decision. He doesn't want to be with Sunset Shimmer anymore. Now, the only thing harder than making the decision is following through with it.
---
This is a sequel only in the sense that the prequel shares the same continuity. None of the other related stories are required reading to understand the others.
Written before Rainbow Rocks came out.
Chapters (1)