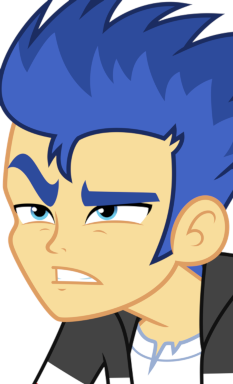 Source
This story is a sequel to Rarity Visits Sunset Shimmer at 4 a.m.
---
After hitting her emotional limit and being pulled back from the brink by Rarity, Sunset Shimmer is slowly recovering from her breakdown. She's not back to her new-old self just yet, but she is making progress. Unfortunately, Flash Sentry heard half the story and is on the warpath to give his ex-girlfriend a piece of his mind. Rarity tries to keep him away, but fails. How much damage can one man scorned do? Does he even care?
This story is part of Sunset's Recovery Arc.
Rated "T" for depiction of self-harm, and a couple of naughty words.
Chapters (1)