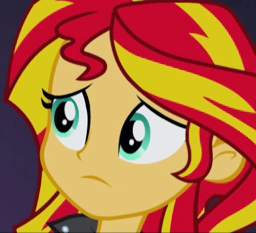 Source
This story is a sequel to Exes Meet
---
Sunset Shimmer is a smart girl; she knows staying in her apartment for weeks is unhealthy and recovering from a breakdown requires rejoining the outside world. However, she has not mustered up the courage to do so, largely because she is unable to trust her newfound "friends". She still wants to see them in hopes of proving herself wrong. Well, now they're all coming over to visit. Lucky her.
This story is part of Sunset's Recovery Arc. It was originally the end, but…
Rated "T" for references to self-harm in certain chapters.
Chapters (7)