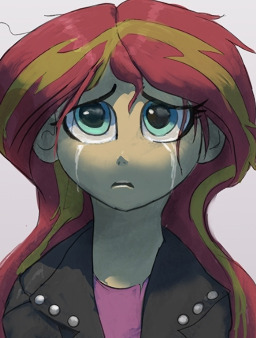 This story is a sequel to Night Of Faded Sun
---
It's Spring. A lovely season, to be sure, but no one has seen Sunset Shimmer in over a week. Concerned, Rarity goes to visit Sunset in her dumpy apartment. For better and worse, Sunset explains exactly why she has cut herself off from the world. Rarity must decide how to handle an uncomfortable truth.
The third instalment in Sunset's Recovery Arc.
Rated "Teen" due to frank discussion of suicide, and mild cursing.
Chapters (1)