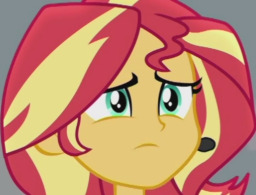 Source
This story is a sequel to Rarity Reveals...
---
Mental illnesses are, by definition, invisible to the onlooker, thus often overlooked. Just because one seems fine does not make that true. Sometimes the afflicted simply need a break. Sunset Shimmer, feeling down for no explicable reason, listened to her heart and blew off school. Rarity visits on that rainy Monday afternoon to check if her best friend is okay.
This story is part of Sunset's Recovery Arc.
EDIT: Featured within half a day of its upload.

Thank you so much!!

Chapters (1)