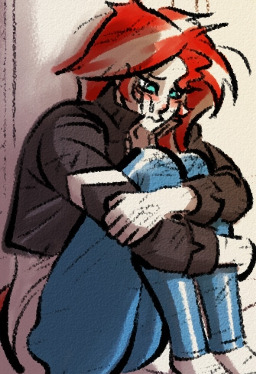 Source
This story is a sequel to Highs and Lows
---
Years of guilt and hatred and jealousy have gotten to Sunset Shimmer. She simply cannot take it anymore. She wants to find some way, any way, to alleviate or redirect her anguish, regardless of whether it's constructive or not.
The second instalment of Sunset's Recovery Arc.
Rated "T" for detailed description of self-harm and some cursing.
Chapters (1)