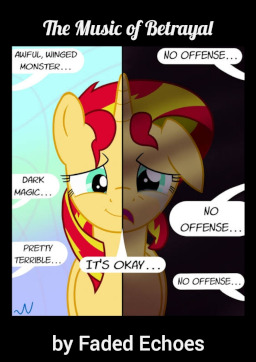 This story is a sequel to Struggles
---
Sunset Shimmer thought her friends cared, as the Battle of the Bands looms, she learns just how much they do.
While it is not important to read my OC's story, Violet Times, I highly recommend that you do as there are a few spoilers in this story.
Continuity: Struggles
Rated T for Profanity, Violence and discussions of Suicide/Self Harm.
Proof read and edited by Jimmyhook19
Follow me on Patreon!
Chapters (6)