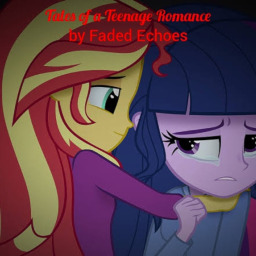 It has been a few months since the incident at Camp Everfree. Timber has broken up with Sci-Twi and Sunset is there to help pick up the pieces. What will become of the two best friends.
Continuity: Struggles
Rated T for fluff and profanity.
Consider buying me a Ko-Fi or supporting me on Patreon
On Hiatus until further notice. I wanna continue with stories that I feel could be prequels, including Struggles
Decided to rename as it is not so much a crush as it is a romance.
Chapters (2)