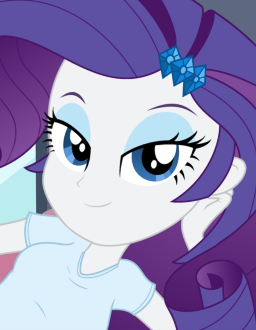 Source
This story is a sequel to Sunset Shimmer: Spider Queen
---
Sunset Shimmer accidentally knocks Rarity to the ground. To apologize, Sunset takes Rarity to her apartment to make the girl some tea and let her clean off. While Rarity is gone, Sunset finds a strange packet Rarity left open on the coffee table. Curious, she takes a peek. When she sees its contents, she discovers more about her best friend than she ever expected to.
This story is part of Sunset's Recovery Arc. Click that link for a helpful guide and timeline.
Prereading generously provided by CoffeeMinion! With support from Dusk Melody. Thank you!
This story was inspired by the cover pic by AmpersandXYZ, which is used with his permission.
(Note: While this pic is SFW, some of his front-page gallery is not, meaning I can't link directly to his main dA page; sorry)
Rated "T" for slightly risqué things.
Chapters (1)