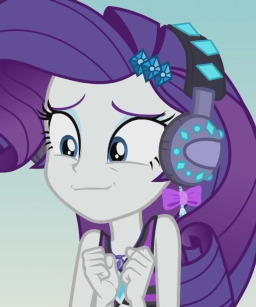 Source
This story is a sequel to And That's Good Enough
---
As the school year quickly draws to a close, Rarity – still down following her rejection by her best friend – attempts to talk things out, but finds Sunset Shimmer busy with her own work. Failing that, she finds herself conversing with the least likely suspect: Flash Sentry. Slowly the two realize they have more in common than they expected.
This story is part of Sunset's Recovery Arc.
Thanks to Nonchalant and CoffeeMinion for their help!
Chapters (4)