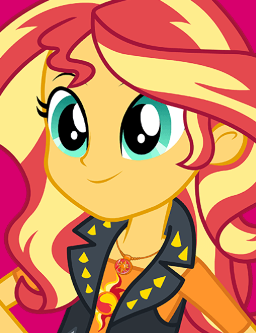 Source
This story is a sequel to Recovery
---
Have you ever seen a computer melt? Neither Sunset Shimmer nor Rarity had until Sunset's did exactly that. Now the two of them must traverse the central city in the rain on a motor-scooter in a roundabout attempt to acquire replacement technology before the deadline for Sunset's latest assignment.
This story shares continuity with Sunset's Recovery Arc and the Burritoverse, but no prior knowledge of either is required.
EDIT: Oh wow. Featured on its upload date?! Thank you so much!

Chapters (1)