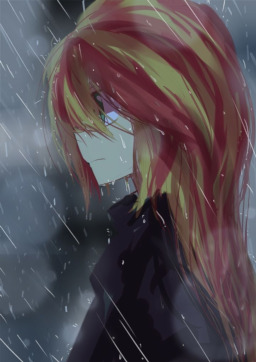 Sunset Shimmer thought she had finally succeeded - all her life, she was pushed to be the best, to let no one stand in her way, to claw her way to the top. She thought she finally achieved everything she could ever want - a school under her iron fist and a seemingly perfect plan to prove her worth to Equestria. She thought she was finally happy.
Weeks later, she realizes she has made a grave mistake. She thought she was finally happy, finally able to show the world she wasn't a failure; little did she know how wrong she was.
Now swearing to become a better person and finally achieving in fixing the destruction she caused, she feels she is on the road to recovery...or is she?
When she comes to the rescue of two of the people she's constantly tormented in the past, truths will be revealed, tensions will rise, and emotions will reach their climax. Can these two so-called "friends" of hers help her in her darkest hour, or will Sunset truly fail to discover the Magic of Friendship?
Chapters (2)