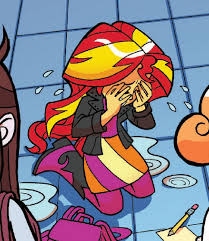 I've had enough!!!
"All I want is the pain to end,
To leave these people who don't want me anymore."
But at the last moment, when it really counts, she'll find that there is still someone who still loves her, that still wants her to be here, and They'll fight together to bring those responsible to justice.
This IS an ANONAMISS FIC.
The death tag will be for the alternate ending that I'm going to write.
I do NOT own mlp or equestria girls or any of the characters, or the cover art, they belong to there respective owners!
Late story, happy holidays.
Chapters (6)