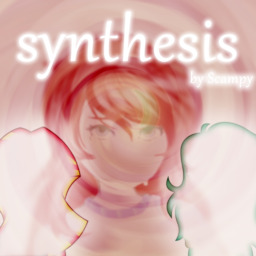 When Wallflower Blush tries to take her own life, Sunset does the only thing she can think of to save her. By witnessing the entirety of Wallflower's memories all at once, she hopes that part of her friend may live on within herself.
However, possessing the memories of two lives leaves Sunset doubting her own identity. Now that she's inherited all the same memories and traumas that led to Wallflower's suicide, is she even the same person anymore?
Drawing used in cover is by avirextin.
Chapters (1)