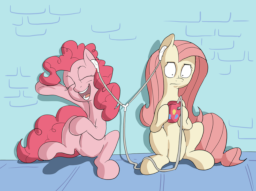 Source
Twilight has developed a device that can detect strange signals coming from outer space; signals from aliens! She gathers her friends so that they can all listen in.
But they may not like what they hear...
cover image courtesy of DocWario
I'd appreciate if everyone could keep the YouTube embeds in the comments to a minimum. The sheer number of them is putting a bit more strain on my connection than I'd like. I'm going to start deleting any comments with 2 or more embeds in them.
Chapters (6)