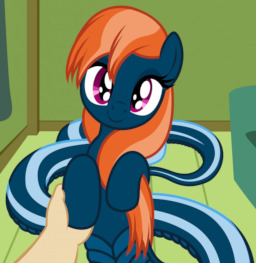 Source
Ever since anon came to Equestria, he's been a magnet for all sorts of strange half pony creatures and other oddities. Fortunately, they've all been surprisingly nice and friendly.
This is one such encounter.
--------------------------
Written as a gift for Badumsquish, owner and creator of all the creatures depicted herein, because he's super awesome and because Kalianne is my first and only waifu. The creatures shown here are only the tip of the iceberg; go check out his stuff and see for yourself how insane it all gets! But you may want to keep your filters on when you do...
Chapters (1)