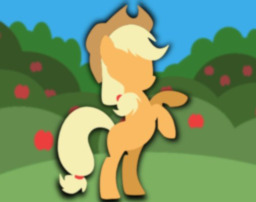 Howdy! Why don't you sit a spell, and let me tell you a story or two. I promise it won't take long, or I'm not an Apple!
*
A collection of short stories and vignettes about the rootinest, tootinest farm-filly this side of the Everfree. Each entry was written in thirty minutes, and there will be a chapter uploaded every day until there are thirty chapters. I ain't no fancy arithmeticker, but that adds up to a whole month of good ol' down-home tale-tellin'!
This is part of the Thirty Minute series, which also includes Rarity, Rainbow Dash, Pinkie Pie, Fluttershy and Twilight. Go check them out as well!
Chapters (32)