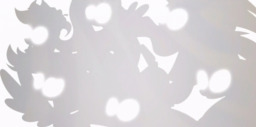 "Every normal pony must be tempted, at times, to spit on her hooves, hoist the black flag, and begin slitting throats."
Over brunch, Twilight Sparkle lines out her plans to turn to a life of villainy. For the most part, her friends are all for it.
It makes sense in context, honest.
Chapters (4)