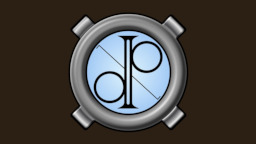 Source
Discord is free (somehow) but this time he returned peacefully to his stone imprisonment after 16 hours, but why? and what has he done that he considers it as his last Magnum Opus?
When the Mane Six return to Ponyville they find it being attached by a group of three monster-mares, or are these new creatures something more.
New readers can start with the chapter Doom Patrol #1.
Transformed by Discord the trio know as the Cutie Mark Crusaders were turned into three monster mares, now using their new found powers to help ponies as Equestria's strangest heroes. By their own the're Appleling, Sweetie Bot and Energyloo but together they are... The Doom Patrol.
First chapter finally edited by VunderGuy.
Second chapter mercifully edited by Frazone.
Chapters six and seven edited by Diamond Dust.
Disclaimer: as you can see, there is already two other fics about the Doom Patrol in this page, both based on Grant Morrison's AWESOME run on the series. But I decided to make a different idea, using as a guide the Blessed whit suck/Cursed with awesome principle.
Chapters (10)