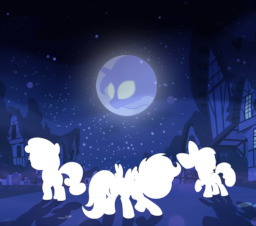 Source
Strange nightmares are plaguing the ponies of Equestria.
Somepony must help ponies to face their deepest fears, but unless Princess Luna is able to discover who—or what—is responsible, the nightmares may never end.
Scootaloo is ready to prove that she can be as fearless as her big sister, Rainbow Dash, even if it means never having a peaceful night's sleep again.
Chapters (23)