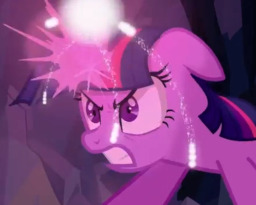 Everypony knows Twilight Sparkle as the sweet, studious unicorn whose magic powers are matched only by her incredible focus and organizational skills. When Twilight's friends make fun of the way her checklists and schedules control her life, Twilight just laughs.
One day, for reasons known only to her, Twilight goes on an unstoppable organizing rampage. Soon, Rarity decides that she's had enough, and tries to stop Twilight before she organizes Carousel Boutique into oblivion.
Twilight Sparkle is very, very organized. Twilight Sparkle has never told anypony why she's so organized. Until now.
Chapters (1)