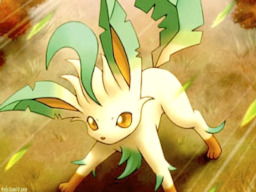 *This is a parody*
Two humble siblings find themselves in Equestria, with one super-twist. They're Pokemon! Whoa! Now they must figure out how many important details they can skip and omit, what's going on with the acorns, and how epic being Pokemon is.
"Oh man, can you believe we're Pokemon?"
"Actually, yes, considering we're gigantic Pokemon fans. That's usually the way these things work."
Chapters (1)