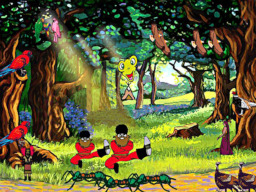 This story is a sequel to I Blame You
---
Like rewinding a tape, this slow-motion train wreck is back, and even less plausible than before! Humans have been popping up in Equestria for a long time; Discord was either young or non-existent in the earliest days. They have always brought with them change, advanced technology, sometime even new magics. Ten years ago, two humans appeared, wreaking havoc and having a few laughs along the way.
This is not their story.
Nope, it's time for a new group to strut about the kingdom.
Chapters (56)