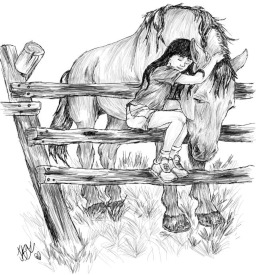 Source
A young human girl runs away from home with her best friend, and finds herself much further from home than she ever expected. Her arrival in Equestria will cause ripples that affect ponies from the lowest to the highest.
Meanwhile, a young Nocturne mare begins an epic quest to earn the right to clean Princess Luna's porcelain throne.
Be sure to check out the Continuation. "How to Train Your Batpony" Not a Clopfic!
Let me extend thanks to Georg for letting me play with some of his characters and situations, and for proof reading and contributing some really good lines here and there.
Secondly, I would recomend reading some of his stories to better understand the jokes and situations that pop up in my story. Most especially I would advise you read A War of Words - The Opening of the Guard and possibly Genealogy (or the mating habits of Nocturnes Pegasi) (which is very long)
Chapters (24)