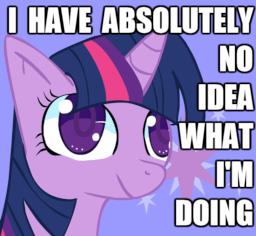 Source
Twilight's castle is on fire, and she doesn't know what to do. So, she logically goes with old reliable: get Spike to write a letter to Celestia.
Celestia is unsure if her former student is sane. Spike is just wanting to put the fire out.
Luna just wants to ensure that her sister doesn't predict the Third Griffin Invasion.
---
Based on a true story. I wish I was joking.
Pre-read/edited by: Muggonny.
Cover art by: omegajim, which was then edited by Crowley.
Profanity tag only because of one line that's not even in English lmao.
Chapters (1)