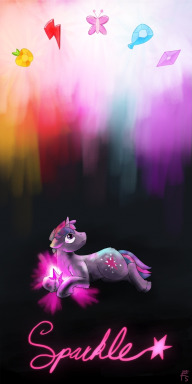 Source
Dusk Shine is completely fine with being a stallion.
Sure, he doesn't like it, but I mean who does, right? He isn't good enough to be a mare, like his friends are, so there's no way he could be transgender.
Feeling out of place and alienated around his closest friends has to be some kind of friendship problem, and that is what he's here to study after all.
Maybe once he fixes this hole in his heart, he'll understand why his friends seem to want him around. Maybe he'll even be somepony who deserves them.
---
Content Warnings: Moderate internalized transmisogyny and associated gender trauma, detailed depictions of panic attacks.
Sex tag for: Some very saucy cuddling and kissing, and vague discussion of genitals in a transition context.
---
Chapters (8)