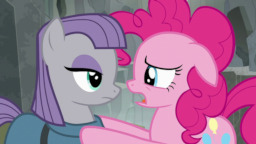 Source
Hearth's Warming is a winter holiday. Just the name of it conjures images of snow-sprinkled evergreen trees, the scent of steaming spiced cider and hot chocolate, and the sound of tinkling bells. But after a long time away from home, Maud Pie hears the approaching sounds of an impending holiday party.
The only problem is, it's the middle of summer.
Editing provided by Emotion Nexus and Horsetorian
This story was part of a gift exchange by reviewers from Nailah's Reviewer Mansion, as a gift for Jarvy Jared.
Chapters (1)