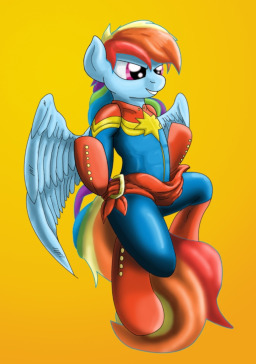 Source
Rainbow 'Crash' Dash, that's what they called her. Yep, Rainbow Dash had it all. An accident changed all that. Now she's a mystery to herself, with powers beyond her wildest imagination... She's a real marvel now...
What, no! She's not a Captain! Where'd you get that idea? ...she hadn't even been promoted! And who's this Mandarin character anyways? (SoarinDash shipping)
Proofread by TheRedParade.
(Marvel Comics characters belong to... well, uh, Marvel.)
Chapters (8)