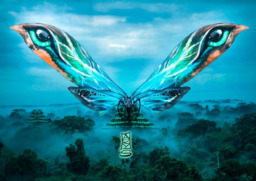 Source
Long ago, the Father of all Monsters gave birth to many creatures. Some monstrous, others wonderous. Hidden away for hundreds of years by the ponies that proceeded them, these creatures have largely faded into myth in the eyes of most. Twilight Sparkle is far from most, given over the past few years she's seen things that would drive most ponies mad.
Looking at you Discord.
So, when rumors start circulating of an ancient temple in the Guoxia Province, one guarded by an ancient beast she is naturally intrigued...
Long Live the Queen...
Featured on 6/7/19
And on 6/8/19
Mothra, Battra, and Godzilla property of Toho, MUTOs property of Legendary Pictures
Chapters (9)