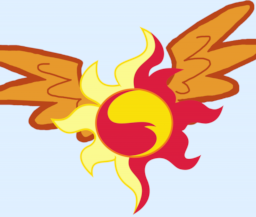 Part 1 of the "Clipper!verse"
CHS has become a breeding ground for assholes and rampant hatred in the halls. No one knows this better than Sunset Shimmer, whom, without her friends at her side, is the prime scapegoat for all the slander being thrown around. Tired of being the punching bag for all of CHS's problems, Sunset searches for something, anything that will make her life feel worth it again. She needed to prove her innocence. What she didn't know was where her tired feet would take her.
Now, she finds herself surrounded by a group that may be willing to believe her. With new friendships forming between Sunset and CHS's soccer team, the Wondercolts, will she be able to clear her name? Or will the ever expanding reach of Anon-a-Miss smear it beyond the point of no return?
---
Beta readers: Uria the Sacred Beast, River Road
*Rubs hands together* It's about time that I put my own little spin on the Anon-A-Miss thing. This story spawned in between talks between Uria and I over his own story. It is also heavily inspired by GPizano's stories. Be sure to check them both out if you enjoy this!
Edit [6/19]: Welcoming River Road into my entourage of beta readers! Welcome River, and thanks!
Edit [6/30]: Featured! OMG!
Edit [6/30]: AND 100 likes?! You guys are amazing! Thanks so much!
Edit [7/10]: Featured again! Yay~!
Chapters (9)