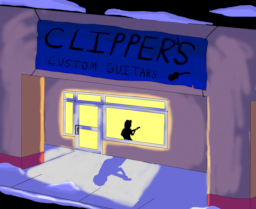 This story is a sequel to Empty Skies
---
With the Crusaders facing their punishments after the Anon-a-Miss incident, Sunset Shimmer finds herself with a new home, a new job, and a new group of friends: the Wondercolts soccer team. But as Sunset normally finds, things aren't always quiet and peaceful in the city of Canterlot.
A series of (mostly) one-shots set in the "Clipper!verse" before or between the events of Empty Skies and the Friendship Games later that spring.
And pssst, thanks to the incredible Gpizano for the cover!
Featuring:
Three Suns and a Dawning Heart [DRA, SAD, SoL] (Part 1): Sunset hesitantly returns to Equestria for the first time since she broke off with Celestia. Twilight assures her that Celestia will be more than happy to have her former student back, but Celestia isn't the one Sunset's so worried about...
Three Suns and a Dawning Heart (Part 2) [DRA, SAD, SoL]: Her weekend with Cadence going better than she could have ever dreamed, Sunset heads to the Crystal Empire with her big sister. When her secrets start spilling about her escapades in the human world, though, Cadence's emotions are hard to ignore and even harder to impede...
Three Suns and a Dawning Heart [DRA, COM, SoL] (Part 3): Sunset finds herself back in the human world with an extra by her side. If she can't convince the princess that her life on Earth is worth living, Sunset may lose her new friendships...
Fire Among the Woodwork - Sunset learns about two girls' plan to ruin Spitfire's reputation while at one of her soccer games, and tries to stop a damaging message from getting out.
Dark Skies Still Bright (part 1) - Finally apprenticing under Soarin's faithful watch, Sunset feels like her life is going well. However, a question poised by Nightshade leads to bigger challenges.
Dark Skies Still Bright (part 2) - COMING SOON
Sun and Son - COMING SOON
Empty Anger - COMING SOON
Girls' Night
Chapters (6)