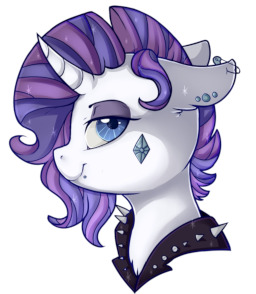 Surrounded by the Everfree Forest, filled with delinquents, devoid of morals and any real sources of magic, Ponyville is the worst place to live in all of Equestria. But it also has the cheapest rent and Twilight's life just collapsed to the point where she can't afford to live anywhere else.
Perhaps the only thing Twilight has going for her now is that Rarity, the most powerful pony in town, has taken a liking to her. Rarity is eloquent, but the leader of a gang. She's beautiful and intriguing, but the most irreverent and delinquent pony Twilight has ever met. Rumors swirl around her. Some ponies even say she and her entire gang are all vampires.
But Twilight is smart enough to not give in to temptations. Or join a gang. Or become a vampire.
Chapters (19)