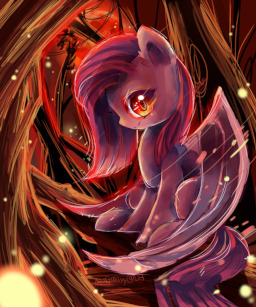 They say every fruit in the Evrefree Forest is poisonous save one. That there is one fruit that can be eaten and will grant you eternal youth and immunity to all poison of every kind. But the price of eating the fruit of eternal youth is that you can never find your way back home.
They say there are monsters that live in the Everfree Forest. One of them, the vampire, can make itself look like a normal pony to lure you deep into the woods. It is this creature alone that can show you the fruit of eternal youth.
Pinkie knows every legend surrounding these things. She knows she can stay safe and befriend one of these monsters, so long as what she's heard is true.
Warning! This story is a prequel to Final Corruption. You don't have to read that one to understand this, but it does contain a spoiler.
Chapters (1)