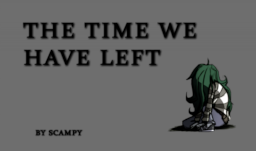 Unable to handle her anxiety without the memory stone, Wallflower Blush tries to end her life. The attempt leaves her too injured to recover, and with just hours left to live, she expects to die all alone—until Sunset Shimmer appears, asking, "Why?"
Crossover/Sequel with Wanderer D's Sunset's Isekai can be read here.
Wallflower drawing is by s-i-ren.
Chapters (1)