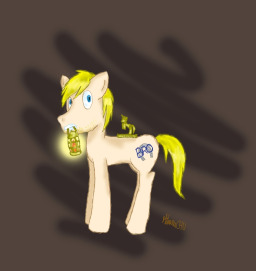 A simple click of a button lands the famed Swedish gamer PewDiePie in the land of the ponies, and now he must face daunting challenges and horrid foes in order to save himself and the rest of Equestria. Will he do it? Can he?
Cover art was the best I could find. Sorry for the inaccuracies implied.
MY APOLOGIES FOR MY POOR SWEDISH. Yes, I used Google Translate, and yes I know it's not very good.
Chapters (1)