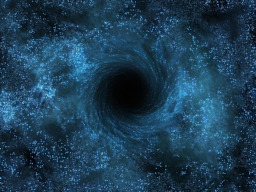 Source
Take a deep breath, then exhale. Now open your eyes. You seem to be in control. But does your body truly obey your every command?
Feed your pet, or your plant, or watch someone else do the same if you have neither. Did it ever feel wrong to be in that position of dominance?
Stop next to a busy intersection. Now imagine yourself walking right into it. Is there a world out there where you did just that?
Escape the confines of your role in existence for a minute or two. Notice how you feel as everything around you instantly becomes meaningless. How could someone in your position – a deity to your own people – attempt to cope with such an idea?
Submerge yourself in darkness. Let your mind paint the world around you, then wonder why it almost always results in a threat. Why should the fastest flier there ever was be afraid of that which they can't even see?
You've always known about these things. All it takes is to be reminded of them...
-----
On one bright Sunday morning, Twilight Sparkle and her friends suddenly find themselves struggling with the very same questions. An experiment gone wrong, a stray thought during a field trip, and even a simple afternoon tea with one's dearest sister manages to set the minds of these ponies down a dangerous path, one which could easily lead to their doom – not to mention that of all others.
Some have suggested that it's just their imagination gone wild. Others suspect that they're being manipulated. A few even dread that it may be contagious, only to then laugh when they hear the victims complain about "strange noises stalking them everywhere." Nopony has answers.
Now that they are aware, those affected intend to find some...
(Adventure/horror/"pseudo-philosophical" fic based on an idea I've had during meditation...)
Chapters (3)