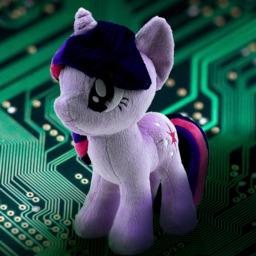 "The Everfree Forest doesn't know what went wrong! A collection of random stories about ponies in need of chaos threatens to be happy. What will become an apple tree, and what will become a mysterious dream? The final foal awakens. Will she destroy gravity?"
---
A 'My little Pony' fanfiction written using Botnik's Predictive Keyboard. A collaboration between man and machine, in the same vein as "Harry Potter and the Portrait of What Looked Like A Large Pile of Ash".
Teen rating for quite possibly the most bizarre innuendos you'll ever read.
Special thanks to FanOfMostEverything, and everyone involved in his multi-author shorts-collections "Never the Final Word (Vol. 2)" and "Group Precipitation" for providing the input data.
Chapters (4)