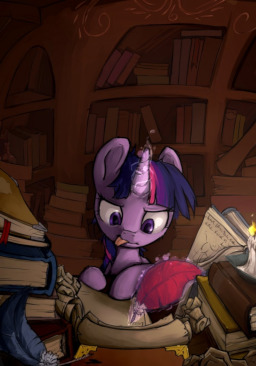 Source
This story is a sequel to Never The Final Word (Vol. 1)
---
As with its predecessor, this is an open anthology of minifics which continue or revisit other authors' fanfics—embracing and extending, and reflecting on questions raised by the work. Due to the nature of the collection, this contains spoilers for other authors' stories, though each chapter contains a link to let you read the source first (and a spoilered summary, if you want to jump right in.)
Note that spoilers in author's notes do not currently work. As such, using the Light color scheme is strongly recommended to keep the source spoilers unseen by those who wish to avoid them.
And remember, if you find a comment fic somewhere on the site, submissions via DM are always open!
Chapters (204)