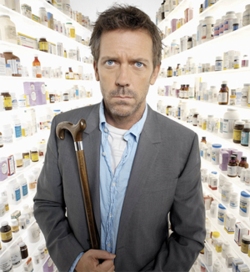 Two months have passed since House faked his death to avoid prison and spend time with his best friend, Wilson. Together they have traveled the United States doing whatever it is Wilson wishes to do before he dies from terminal cancer.
The most recent decision was to go to Trentville, a small town with little to offer the pair, apart from an unbeatable drinking challenge.
After successfully completing the challenge House and Wilson pass out in an an alleyway behind the pub, only to wake up in rather different land.
How will House cope in a land that is filled with ideas he believes to be moronic, where kindness and friendship roam free. More importantly, how will Equestria cope with House's cold, hard, cynical logic? Also how will Wilson cope living in a land filled with ideals he has tried to convince House of his whole life?
Chapters (17)