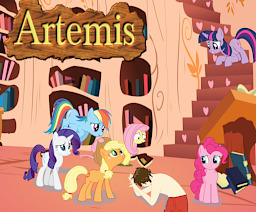 Artemis is out jogging where he falls and finds him self in a strange yet somewhat familiar world.
Sent to the town of ponyville to live with the princess's student he has to find a role in which to live.
How will he cope, especially when around every corner is something which will merely bruise a pony but slay a human.
Chapter 1 and 2 rewrites complete.
Chapters (23)