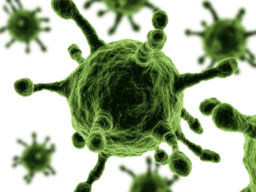 When the ETS pandemic started spreading throughout the world the south in the United States was hit particularly hard. The south had a culture all its own with a stronger focus on conservative political beliefs, religion, and a strong belief in maintaining tradition and culture.
Having the ETS pandemic come strongest here was one of the greatest ironies ever. Now all of what the south was is about to be upended. For Mathew, a teen from a town in South Carolina it means far more than that. It meanst re-examining who he is and who he is meant to be.
Notes:
Shares same universe with: Pandemic by ASGeek2012 it is not required you read this story, but it will help understand some things going on in the background.
This story is considered an origin story for many of the characters in Pandemic: Picking Up the Pieces. This story is not required reading for that, but if you want to learn more about some of the characters this is where you'll find it.
Story is now complete and editing is underway. Many chapters are still pretty rough. I grew a lot as a writer as this story went on, and there is an increase in quality between the first half of this story the second half, and then the sequel.
Rating and Trigger Warning Notes: There are mentions of extreme violence at some points, general bigotry, LGBT characters (Lesbian and Transgender), there is no sex shown in this story but it's alluded to at some points
Chapters (69)