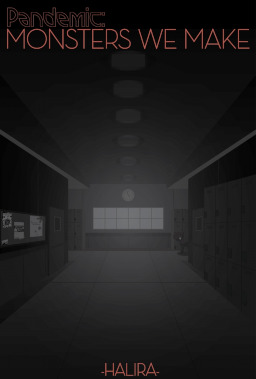 Source
Part of The Pandemic Universe
Over six years have passed since Sunset Shimmer unleashed the ETS pandemic, transforming a quarter of the United States population into ponies as well as transforming millions of others around the globe. A new normality has started to settle over the world since that time.
The rapidly growing city of Riverview, South Carolina is considered the center of pony business enterprise in the world, and is a city like no other. But below it sits a secret lab where powerful magic and advanced technology are crafted, powerful magic and technology that its crafters don't fully understand.
This is the interconnected story of Jessie Middleton-- a six-year old earth pony filly prodigy, Wild Growth-- an earth pony mare with powers larger than life, and Tonya Blessing-- a pegaus mare seeking a simple family life while married to a Machiavellian mayor. Powerful magic, social upheaval, and demented foes are about to bring the city of Riverview to its knees, and these three will need to defend their friends and families.
Trigger warning notes: some mild body horror, severe mental illness, life threatening situations, mild profanity
Cover art by Cosmic Eclipse
Editing done by: Lawra, Cosmic Eclipse, and the Alias_The_J
Chapters (27)