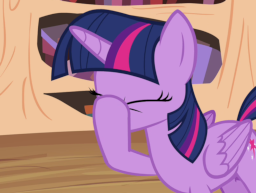 A reckless narrator, a careless Twilight, and the foretold apocalypse walk into a bar.
Where the heck is the punchline?
---
Please read the whole story in the voice of the narrator from the Stanley Parable, as it makes it that much more amazing. Thank you.
As always, I would like to thank my editors: Doctor, Disco, Doctor Disco, and incompetence.
Adieu.
Chapters (1)