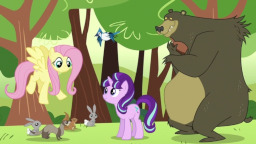 Twilight Sparkle may have shown Starlight Glimmer the error of her ways, but Starlight is still new to the concept of true friendship. Fortunately, Twilight has true friends in high places.
However, when Fluttershy and Starlight start talking about old times, the two find unexpected solidarity in shared heartache.
Preread by Mooncalf.
Chapters (1)