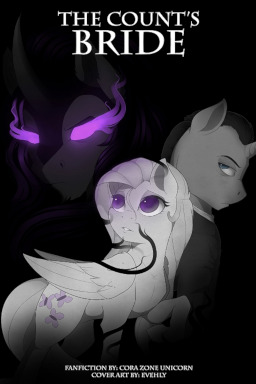 Rated Teen for violence, and sexual or suggested themes!
---
Long before the reign of Celestia and Luna, a beautiful young mare, by the name of "Fluttershy," was on her way to her new job as a teacher at a veterinarian school in Trotsylvania. She soon finds herself in the care of the Countess de Shimmer and persued by the brother of the Countess, who has been locked away in his own home.
Not long after, a gentlecolt, Dr. Van Helstallion, comes into town, hearing of strange deaths. It is then that Van Helstallion meets Fluttershy, immediately befriending her. Now, Dr. Van Helstallion must do whatever it takes to protect the young maiden, as well as the rest of Trotsylvania, from a demon that has been causing all the recent deaths... especially due to the fact that all the victims have been young mares...
Based off of the 1960 horror film "The Brides of Dracula"
Cover art made by Evehly
Chapters (5)