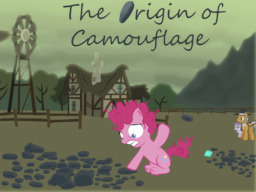 This story is a sequel to When Maud Met Boulder
---
Pinkie Pie is asked to babysit Boulder by her big sister Maud while she and their father go out of town for the day.
All goes well until Pinkie loses her sister's pet rock when playing with him in the front yard.
And so begins the origin of the game "Camouflage."
Cover art made by PrinceCelestia
Chapters (1)