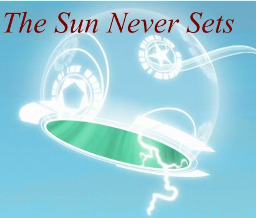 Eventide Trailblazer is a mare obsessed. While the rest of Equestria shuns the name Sunset Shimmer, she spends her time dwelling on the true story of the mare behind the myth, a story that culminated in a horrible disaster five years ago. Trusting no one but her best friend and her therapist Eventide plots in secret, making plans that will fix things once and for all. But while her intentions might be good, do her plans truly benefit anyone but herself?
Twenty five years prior to Eventide's own plans the object of her obsession returns to Equestria from parts unknown. The end of Twilight's inter-dimensional duel across time with Starlight Glimmer also marks Sunset's unexpected return from CHS, yet when Twilight meets up with her she can barely recognize her friend from the other world. Scared, paranoid and horribly injured, Sunset claims to have spent the last seven weeks of her life trapped in her own inter-dimensional journey, a journey that sounds worryingly familiar to Twilight.
Set directly after cutie re-mark for Twilight chapters and approximately 25 years after season 5 for Eventide. Other Tag is for Flurry Heart.
Possible spoilers in comments
Chapters (62)