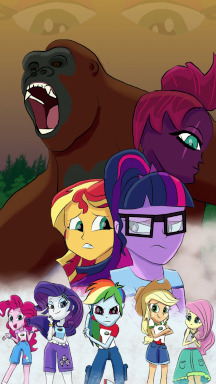 This story is a sequel to In Search of Sunset: The Mysterious Island
---
A few months pass since Sunset came back from the island. Amendments are made and school work all caught up; with no signs of magic aside from the portal to Equestria and the Rainbooms themselves, it seems that peace might actually be here for a long time.
At least in town... A summer's trip to the camping ground Evefree is another story.
---
As with the prequel, has a Q&A blog.
Chapters (6)