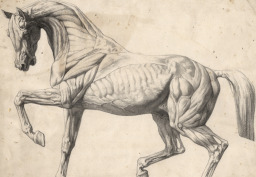 Trekking through frozen wastelands on an adventure to be the first mare in Equestrian history to reach the Furthest North, Daring Do stumbles upon a strange unicorn lying half dead in the snow. The mare claims to be none other than Sunset Shimmer, former apprentice to Celestia herself, a unicorn of prodigious magical talent and scientific knowledge. Sunset's own journey into the north is one of vengeance, to set right the single greatest mistake that she made in her life.
Daring's own journey is briefly put on hold as she listens to Sunset's tale of ambition, loss and science gone horribly wrong, the tale behind the creation of the creature that she even now seeks in the Northernmost reaches of the world. It is a story that questions morality and mortality, threatening to change Daring's own understanding of the nature of both life and death.
---
A retelling/crossover of Mary Shelley's Frankenstein with Sunset taking the role of Victor Frankenstein. Gore tag is predominantly in relation to the creature. Sex is for some of the later chapters (not a clopfic).
Chapters (3)